the half-timbered tower by berranger and vincent offers views of the french commune
all photos © Francois Dantart
designed as an exposed wooden structure influenced by medieval observatories and towers, berranger & vincent architects designed the CIAP – the archeology center located in rezé, in the west of france. the French commune has a history dating back to the Middle Ages and the completion of the center has created a new symbol for the city. its traditional yet contemporary form features a light woody cladding that wraps around a glass volume that hosts a multi-functional space. the wood extends upwards to produce a watchtower for visitors.
visitors climb the stairs that lead them to the upper viewing platform
despite the slight gaps between each wooden panel inviting light inside, a series of randomly placed rectangular windows interrupt the exterior to provide light and views. resting on a large gently sloping plot, the building stands out and follows the topography of the site. the CIAP was designed to invoke an element of curiosity and imagination; attracting visitors to climb the tower and enjoy the view of the city.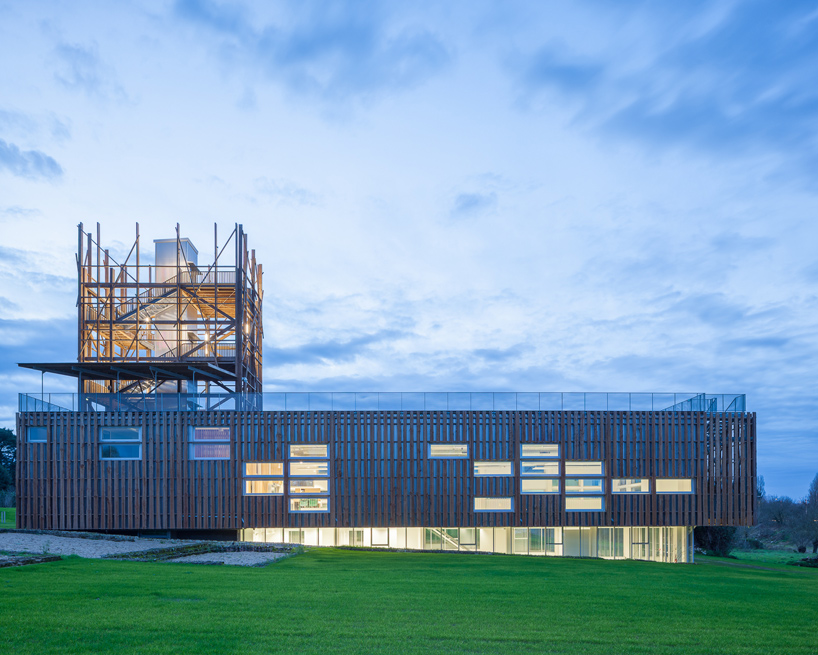 the architecture of the center was influenced by medieval watchtowers and observatories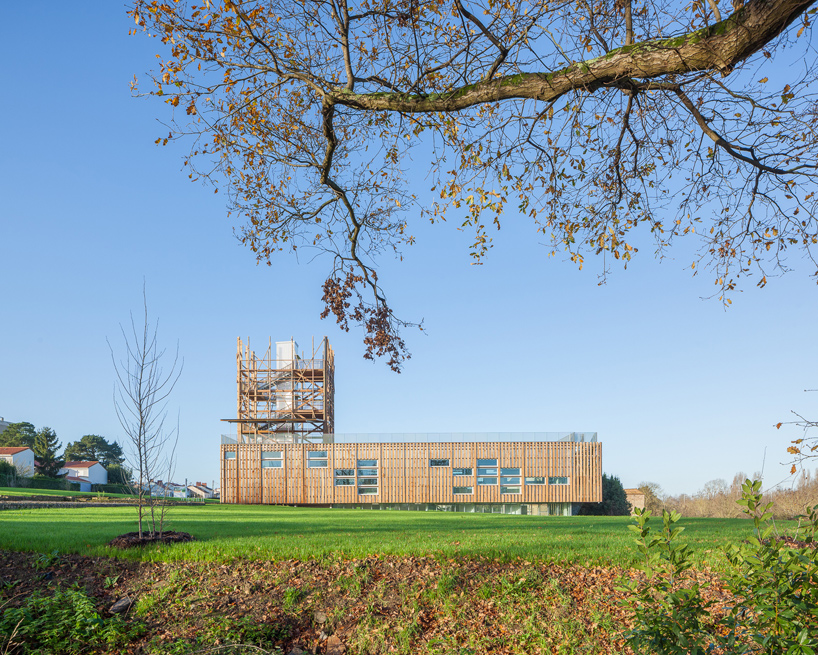 based on a large ground, the center has become a symbol in rez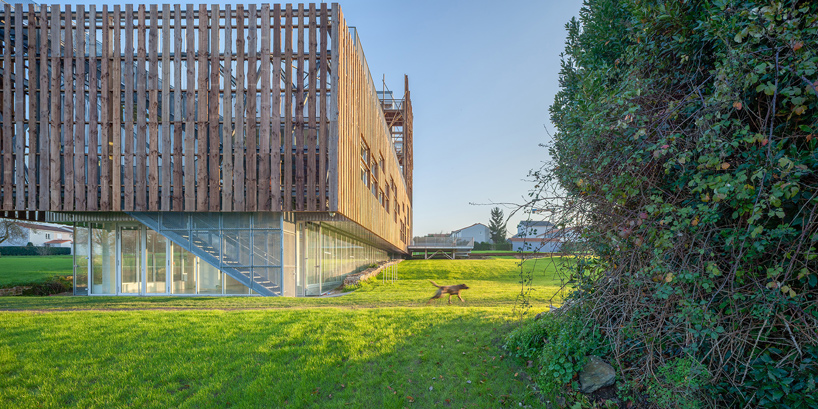 the wooden facade seems to float and protects the glass volume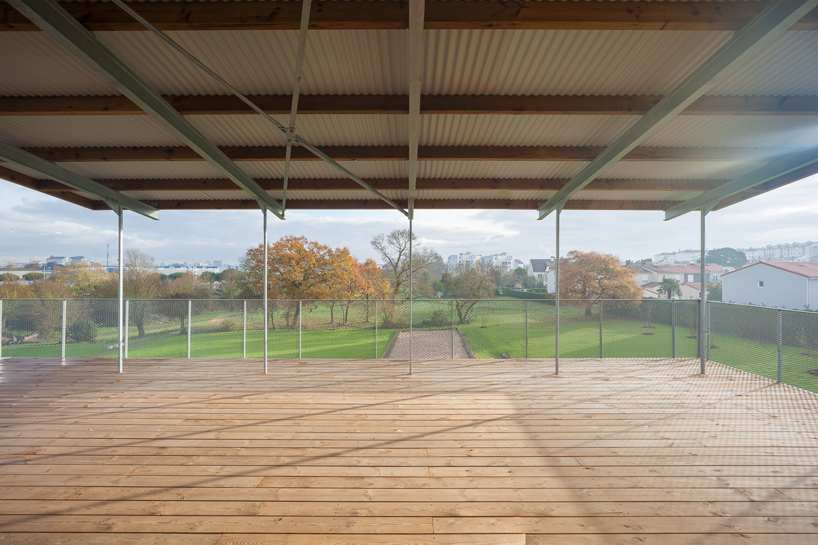 a sheltered terrace looks across the field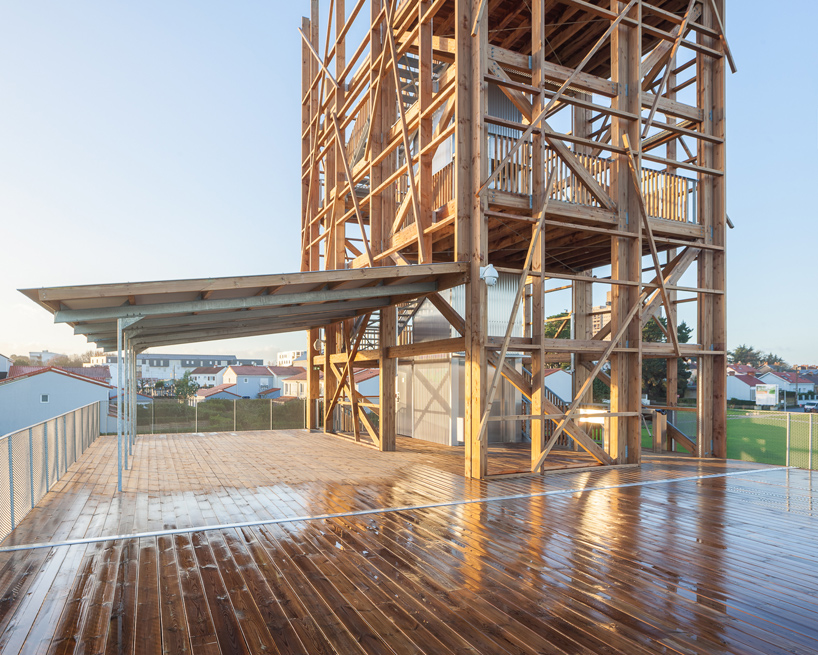 visitors are welcome to climb the watchtower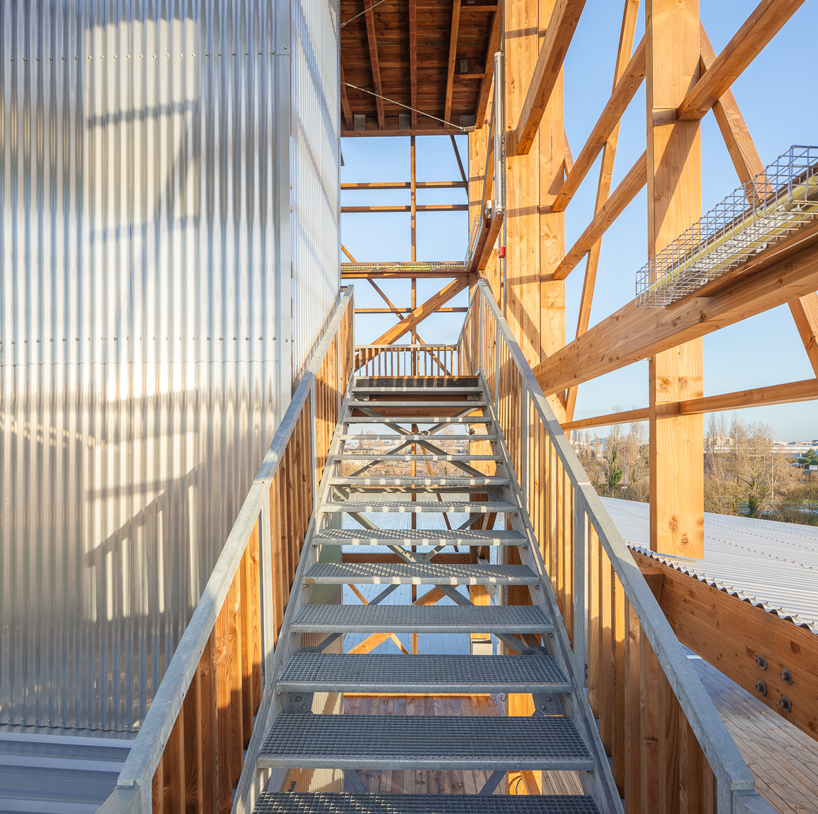 the staircase rises three levels upwards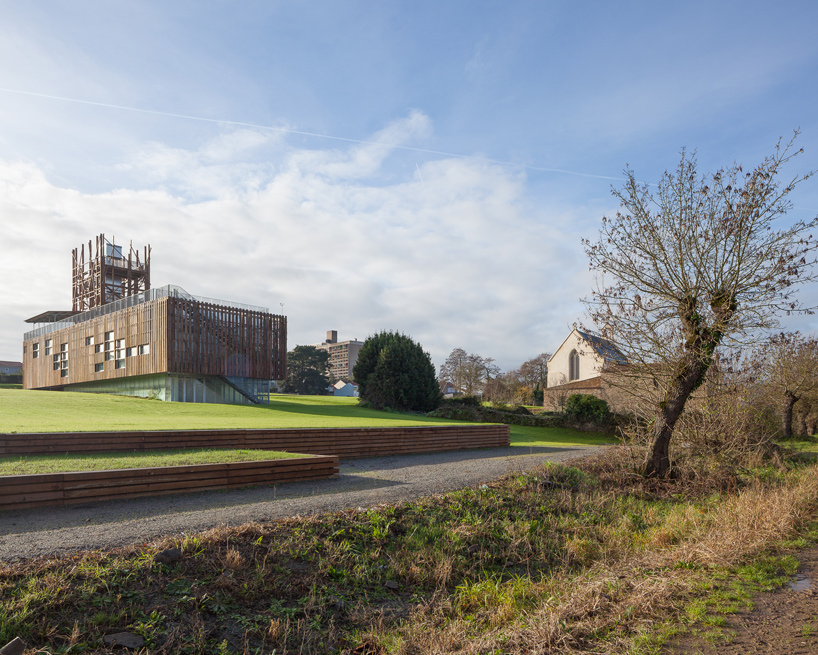 natasha kwok I conceive
February 01, 2016